Overview
We are investing in growing our most successful and promising schools, launching new and innovative schools, and helping our districts continuously improve and innovate. Together, these have the potential to create one of the most dynamic, effective, and equitable public education systems in America.
What Do World-Class Schools Look Like?
We believe a world-class school prepares its graduates to thrive in a range of careers, contribute to our community, and participate in our democracy.  To meet the needs and values of children and families in St. Louis, these schools will be diverse in their approaches but share commitments to both academic and social-emotional outcomes, high expectations for all learners, and advancements in equity.
Building a 21st Century Public Education System
Our goal is to immediately expand access to world-class schools for children and families who have the least access today while creating conditions for continuous improvement and innovation over the long term. Our investment approach, grounded in research and insights from fast-improving and innovative public education systems in America and beyond, prioritizes three strategies:
Grow capacity at our most effective and innovative public schools where there is a high probability of continued success

Accelerate improvement in school districts that empower educators, support families, and foster learning and innovation

Empower educators to design and launch new schools that respond to community needs
---
Growing and Sustaining Success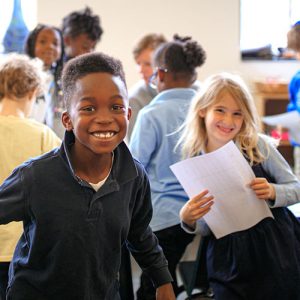 The fastest way to increase access to world-class schools is to increase capacity at the schools already providing high-quality education. We work with the board, leadership, and teams of the most effective and innovative schools in the region to develop strategic plans focused on increasing their impact. We then invest directly in those plans and connect school leadership to best-in-class support to help bring their visions for expanded impact to life. We are currently supporting the expansion of City Garden Montessori, KIPP St. Louis, and Premier Charter School and working with other high performing schools to strategically plan how to increase their impact.
Learn More:
---
Accelerating Improvement and Innovation in School Districts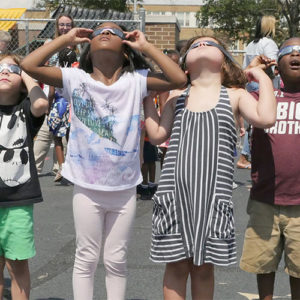 The fastest-improving school districts in America enable families to have access to diverse, high-quality public school options where every child can thrive. Rather than trying to mandate from the top-down, the districts are giving meaningful decision-making power to school leaders and empowering community members to provide guidance and oversight through nonprofit community school boards. Investing a broader group of stakeholders in the vision and plan for schools ensures they are more responsive to community needs and input and increases the likelihood of continued success. We've invested in the vanguard leadership of Superintendent Sharonica Hardin-Bartley in School District of University City and their Learning Reimagined strategic plan, and we are supporting the Normandy Schools Collaborative board and leadership in their bold plans for improvement.
Learn More:
---
Empowering Educators To Redesign Schools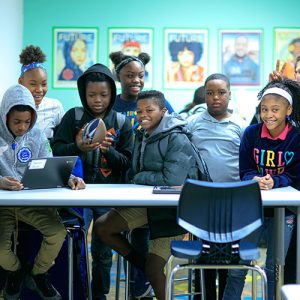 Most educators will tell you that the current school design and approach to teaching and learning is not working. They know change is needed but often lack the time, space, and resources required to truly reimagine school. We work with talented educators to overcome these barriers, providing them with the resources and support needed to create school models that meet the needs of students and their families. An essential first step in this process is learning from what is already working across the nation and ensuring the school design is grounded in research on how children best learn and grow. We are currently supporting 6 new or redesigned schools in both district and public charter contexts.
Learn More: