Overview
We are investing in growing our most successful and promising schools, launching new and innovative schools, and helping our districts continuously improve and innovate. Together, these have the potential to create one of the most dynamic, effective, and equitable public education systems in America.
What Do World-Class Schools Look Like?
We believe a world-class school prepares its graduates to thrive in a range of careers, contribute to our community, and participate in our democracy.  To meet the needs and values of children and families in St. Louis, these schools will be diverse in their approaches but share commitments to both academic and social-emotional outcomes, high expectations for all learners, and advancements in equity.
Building a 21st Century Public Education System
Our goal is to immediately expand access to world-class schools for children and families who have the least access today while creating conditions for continuous improvement and innovation over the long term. Our investment approach, grounded in research and insights from fast-improving and innovative public education systems in America and beyond, prioritizes four strategies:
Grow capacity at our most effective and innovative public schools where there is a high probability of continued success
Recruit diverse leaders and support them to design and launch new schools that respond to community needs
Support promising schools with innovative models to improve student learning, school climate, and/or school culture
Partner with districts on transformation initiatives that empower educators, support families, and foster learning and innovation
---
Investment Spotlights
The School District of University City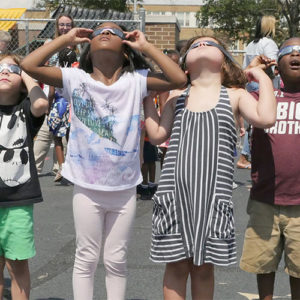 The district is realizing a new approach is needed to further advance our students in today's world. The world is forever changing and in order to prepare students, schools need to be innovative and ready. To address this, the district's "Learning Reimagined" plan is a forward thinking approach for students in three areas: humanize, personalize and problematize. Together, these areas build a foundation that work hand-in-hand to create, recognize, examine and practice strategies for students, schools and the community.
Our support of The School District of University City has included support for the development and execution of the Learning Reimagined plan, financial capital, and surveys, strategies, and consulting to improve social-emotional learning.
Learn More:
City Garden Montessori School
City Garden exists to redefine education by developing the whole child in an excellent, inclusive, Montessori school; to reimagine community by creating spaces and systems that help to restore our collective humanity; and to reinvigorate our world by creating a culture in which individuals and communities thrive without disparities or barriers to success.
Our support of City Garden has included national partnership building, financial capital, and support for the development and execution of a strategic plan to expand capacity and develop a Montessori training institute.
Learn More:
Kairos Academies
The mission of Kairos Academies is to empower students to direct their own lives and learning. The school is a grassroots movement of educators trying to rethink public education for the 21st century. By leveraging technology and reimagining traditional instruction, Kairos personalizes the learning experience and nurtures student autonomy. Their model develops academic knowledge and the organizational, social, and emotional competencies students needed for true agency in a changing economy and society.
Our support of Kairos' successful launch with 120 students enrolled this year has included connections to Summit Learning, financial capital, and leadership coaching.
Learn More: