A.J. Crabill introduces himself as a student outcomes evangelist.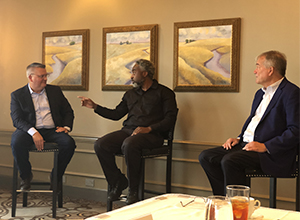 He calls out school boards for prioritizing adult interests over student learning, and coaches them to focus relentlessly on outcomes. Crabill is a former school board president and deputy Texas education commissioner who now serves as the national school board governance leader for the Council of the Great City Schools, a coalition of more than 75 of the nation's largest school systems.    
"What does it look like to govern in a way that honors the needs of our students rather than honor our needs as elected officials?" Crabill asked about 25 education and business leaders in St. Louis, at a Regional Business Council (RBC) luncheon in December. "Most are focused on adult customer service – what the adults like."
More timely and urgent than ever
The luncheon featured a candid discussion between Crabill and Jim Cowen, executive director of the Collaborative for Student Success, a national nonprofit dedicated to encouraging states and schools to replicate strong K-12 policies and practices that make a difference for kids. The Opportunity Trust and RBC hosted the event for local leaders to underscore how school board leadership directly impacts student outcomes.
A.J. Crabill, with The Council of Great City Schools, is a former school board president of Kansas City Public Schools.
"Research shows that without holding them accountable for the right things, even the strongest superintendents and executives have little to no impact," said Eric Scroggins, CEO and founder of The Opportunity Trust. "Conditions and board governance make a stronger difference."
Crabill works with school districts across the country – from San Francisco to South Carolina – on strategies to improve academics and keep other priorities from getting in the way of student achievement. Instead of spending the bulk of a board's time managing school logistics, public relations, or political issues, boards should be intentionally investing time on goals and actions that directly move the needle for students' academic achievement and physical, emotional, and social wellbeing, Crabill argues.
Improving school board governance is urgent, with school systems across Missouri grappling with the impact of the pandemic, plus the recent transition of St. Louis Public Schools, Normandy, and Riverview Gardens back to elected boards as their reading and math proficiency rates continue to languish.
Missouri Education Commissioner Margie Vandeven said she recently attended a two-day training led by Crabill. "The timing is perfect that you are here today," she told him.
In July, Cowen wrote on Forbes.com about North Dakota, which is training school boards to be more effective as a pillar of their K-12 recovery plans. He's been following work Crabill is doing in other states to equip school boards to hone in on student achievement using a training modeled after Texas' Lone Star Governance program. Crabill now provides school board training and coaching in states across the country.
"[School board] meetings have become forums for adult cultural issues," Cowen told the group at RBC. "Boards are not talking about how the kids are doing."
How to push school boards to reform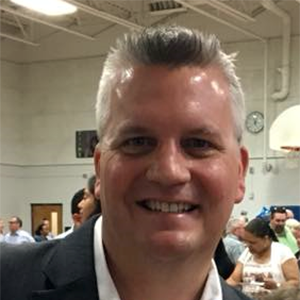 Crabill said boards must adopt SMART goals that are focused on student outcomes, and then monitor those goals over time. There should be no more than three to five of them.
Joe Blomker, board chair of Premier Charter School, told the group that his board recently shifted its expectations to substantially improving student outcomes.
"Our results were stuck in the 30s," he said, referring to student math and reading proficiency rates. The school board set goals of doubling proficiency rates over three years, as well as increasing the share of eighth graders accepted into selective high schools to 90%.
"As the board chair, I had been devoting too many cycles to empathy for administration and teachers for all the challenges they were dealing with," Blomker said. "If I, as board chair, and we as a board, don't raise expectations in a radical way, we will have the same kinds of results of the past."
Premier has added a chief academic officer role, invested in new K-8 curriculum, and is adding curricular coaches to enable better outcomes.
The event was one in a series The Opportunity Trust is hosting focused on student outcomes, accountability, and data. It is among initiatives The Opportunity Trust is developing in partnership with local school board leaders to build the capacity of school boards to accelerate positive outcomes for students throughout the region. The launch of the Learning To Improve site this month is also in that series.